Here's a peek at what's going down at the April Edition of First Thursdays
WHEN: Thursday, 7 April 2016
TIME: 5pm – 9pm (some places are open later)
WHERE: Various venues in Braamfontein
PRICE: Most venues are free, other than specific performances.
WHAT TO EXPECT: First Thursdays is a cultural experience where galleries and other Braamfontein attractions stay open late to the public on the first Thursday of every month. The night is about exploring the area, while experiencing the art and culture.
GETTING THERE: If you're driving, there is parking on the street. Alternatively, park securely at Arbour Square's public parking garage (Corner Melle and Juta Streets).
If you're a first time Uber user, download the app and use the code "FIRSTTHURSDAYS" for a free ride (up to R100).
Moving around the participating venues is up to you.
APRIL 2016 EDITION HIGHLIGHTS:
1. "Fringe" at The Kalashnikovv Gallery
Be amongst the first to see this exhibition by artist, Jeffrey Rikhotso, kicking off at 7pm. Fringe will also be open for viewing on Friday, Saturday and Monday too.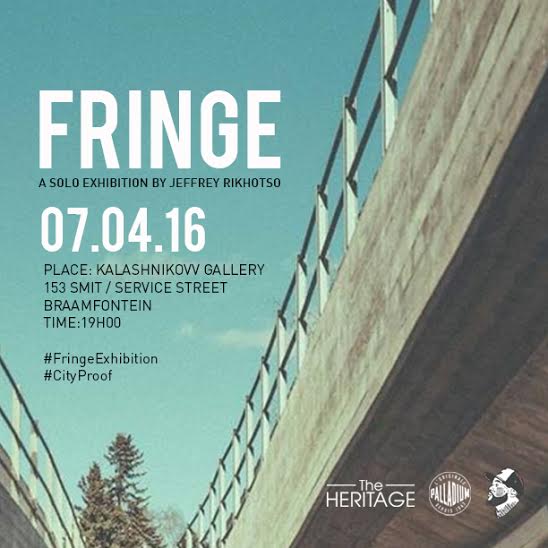 2. Thirst Thursdays at Kitcheners
Come party to good music from 7pm until late. Get there before 9:30pm for free entry!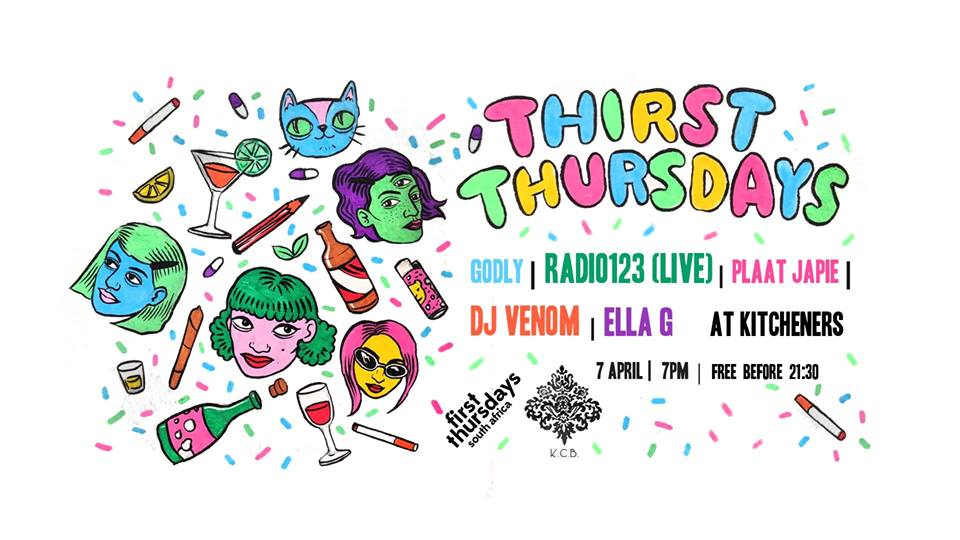 Image by Anja "Nanna" Venter
3. Live Jazz at The Orbit
Enjoy the New York-style salsa tunes of international ensemble, En Fuego performing live at The Orbit.
4. "Untitled (Bruise/Blues)" and "Photomontages" at Stevenson Gallery
Stevenson Gallery is open for First Thursday – come view the current exhibition, on until April 15.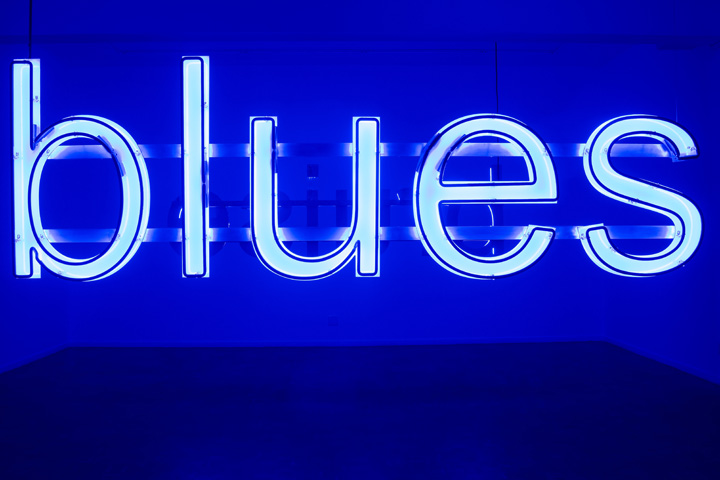 Image from Stevenson Gallery
5. Generation NMD at Area3 (exhibition at Skyline)
In line with celebrating the recent launch of the NMD at AREA3, adidas will also be hosting the #GenNMD Exhibition at Sklyline, featuring performances by rapper, Emtee and deep-house artist, Jazzuelle.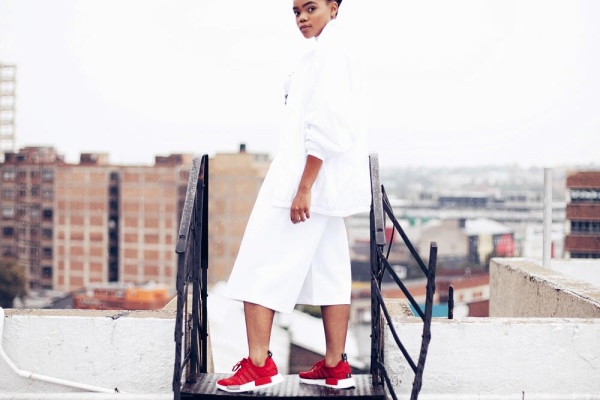 Image from AREA3
6. First Thursdays at Neighbourgoods Market
Neighbourgoods opens its doors for First Thursdays once again! Be sure to visit to experience the much-loved daytime market by night.
If you've never been to First Thursdays before, grab a print map (available at participating venues) to navigate your way around Braam. But most importantly, be open to letting the night take its course!