And the nominees are….
1. 86 Public
4. Post
5. Puma Select (Honorary Mention)
6. Vélo Café
7. Daleahs
8. Wits Art Museum (Olives & Plates)
The awards for the best cuppa go to….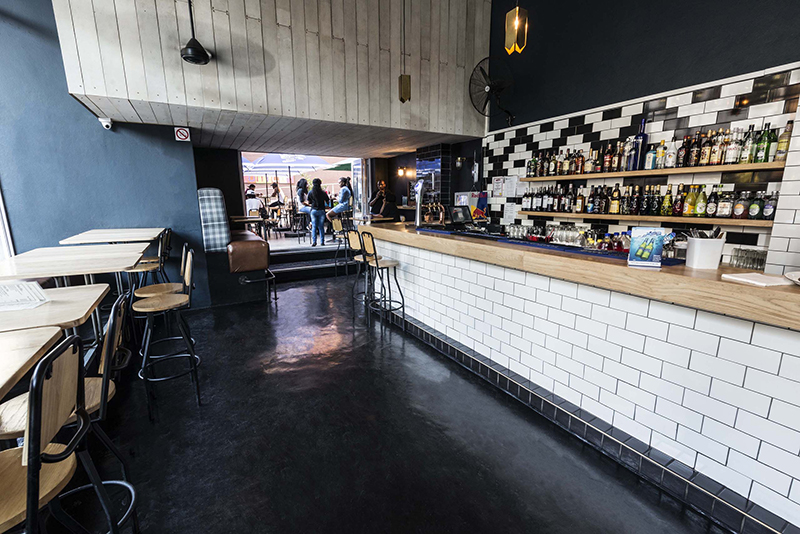 86 Public for the Quickest Coffee Pick
This gourmet pizzeria sticks to what they know best: pizza! But you can cap off
your meal with one of their four coffee options (or tea for non-coffee drinkers).
They keep it simple with a choice of either espresso, cappuccino, Americano or a
latte.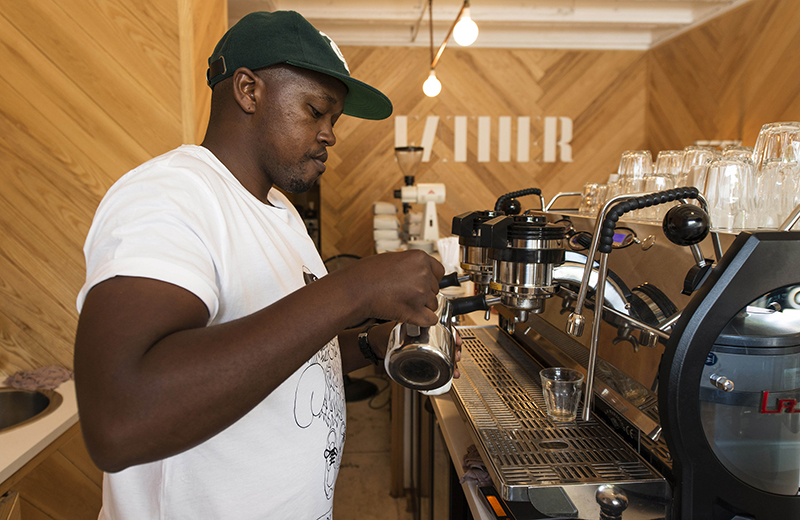 Father Coffee for the Most Coffee Options
Few take coffee as seriously as Father, who boasts the widest selection of coffee
drinks in the area. Their carefully curated menu, expertly brewed by experienced
baristas, offers customers 17 different coffees, as well as a Lindt hot chocolate
and tea.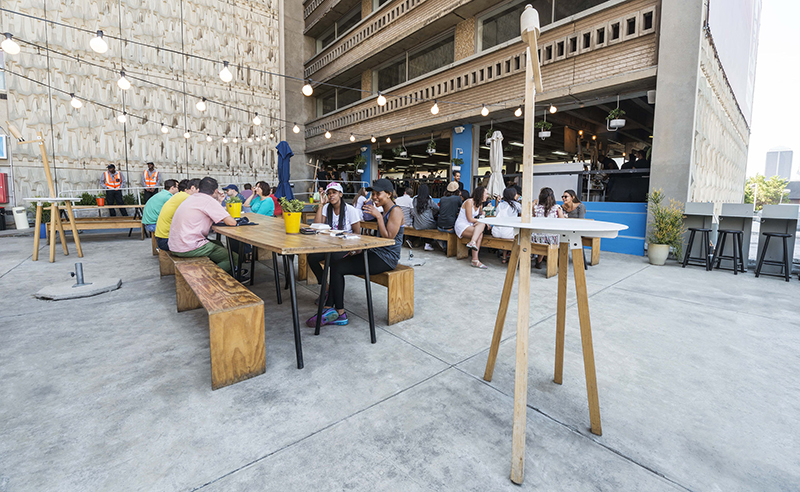 Neighbourgoods Market for the Limited Edition Coffee
Since the market is only open to the public on Saturdays (and the first Thursday
of every month), their delicious coffee wins our award for the most awaited.
Grab a cup to go and wander around the many food, clothing and accessory stalls
in one of Joburg's most loved markets!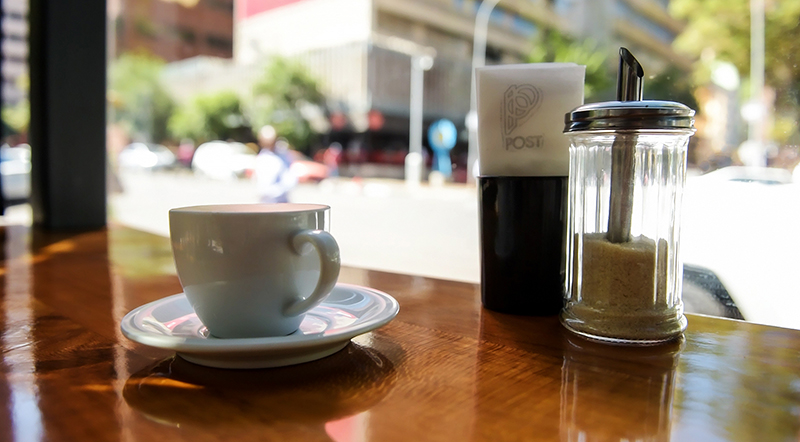 Post for the Healthiest Coffee Option
Quaint corner café, Post, is known for their simple breakfast and lunch menu, but
they also serve a good coffee to go with their fresh meals. Health-conscious and
lactose-intolerant customers can substitute regular milk for plant-based soy milk
at an additional cost of R5.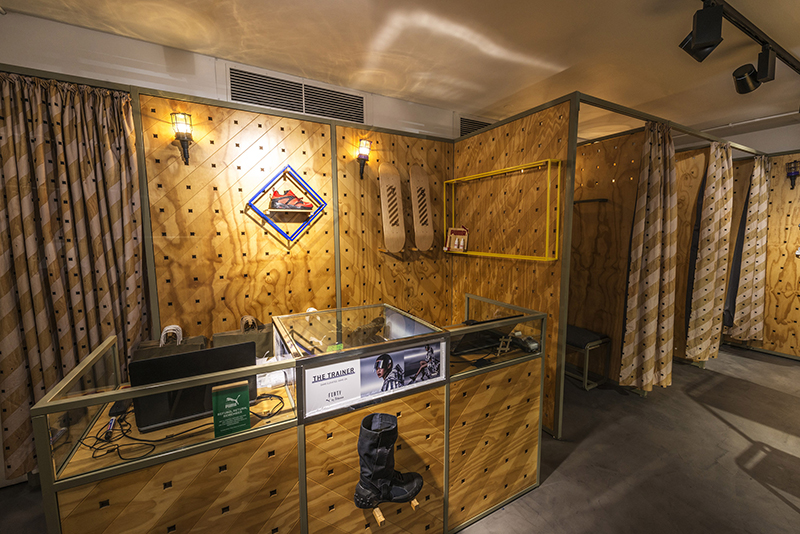 Puma Select for the Cheapest Cuppa
This limited edition streetwear store gets an honorary mention on this list since
they aren't a traditional coffee stop. But in exchange for a tweet about the store
or brand, they'll make you a cup of coffee (or pour you a beer if that's your thing)
to enjoy in-store.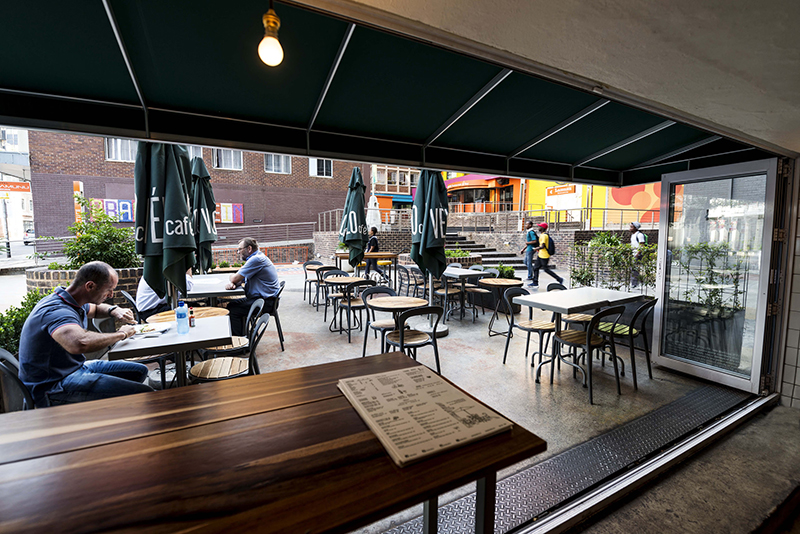 Vélo Café for the Only Red Cappuccino
Vélo Café's diverse menu is suitable for different tastes, with a little something
for everyone. This modern eatery is the only one to boast a Red Cappuccino – a
traditional cappuccino with a twist, made with a shot of concentrated rooibos in
place of espresso.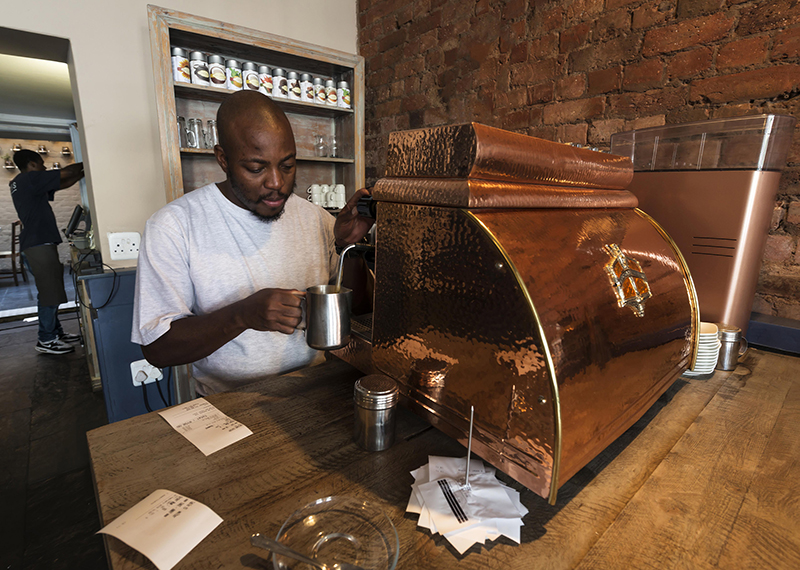 Daleahs for the Cheapest Cappuccino & Espresso
Daleahs comes out on top with the area's cheapest cappuccino – the king of
speciality coffees. Where most coffee spots offer cappuccinos at R18, you can
save a couple pennies on the R16 option available at this eatery. Daleahs
espresso also comes in at about R1 less than others in the area, at just R11.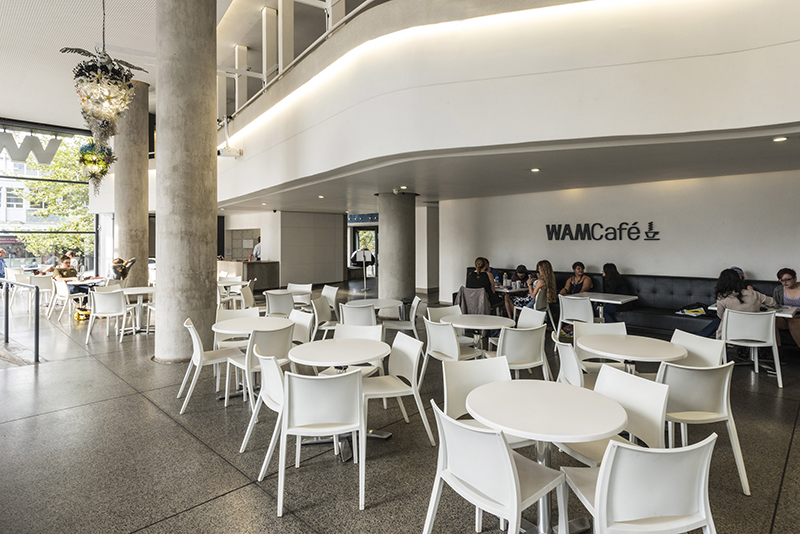 Wits Art Museum (Olives & Plates) for the Cultured Coffee Award
A trip to WAM will not only give you access to an impressive collection of both
contemporary and historical art, but also a great cup of coffee! Stop in at the
museum's restaurant, Olives & Plates (located on the ground floor) that offers
great street-facing seating from which to observe the Braam streets.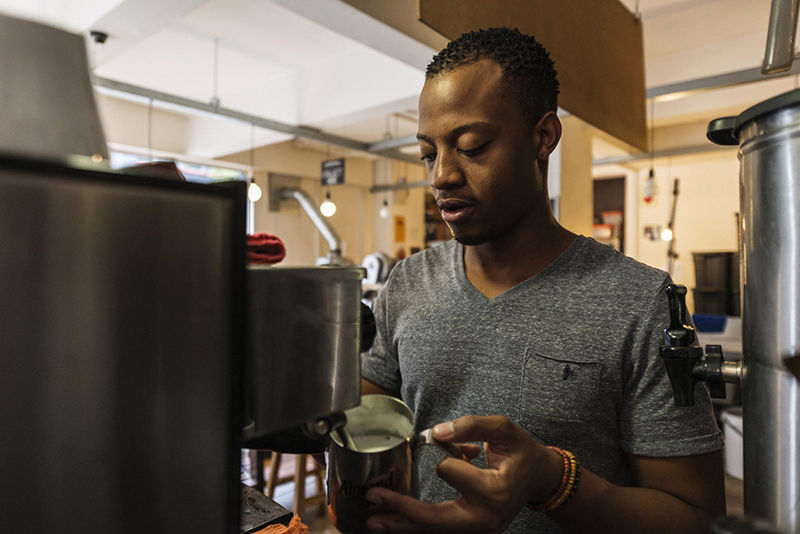 Doubleshot Coffee and Tea for the Most Tea Options
While Doubleshot specialises in some of the area's finest coffee, they're also ahead of the
grain as Braamfontein's most knowledgable tea merchant. Alongside their delicious
coffees, they offer Braam's widest selection of hot and iced teas too!