Braamfontein's Stevenson Gallery welcomes a new exhibition this week!
Starting this Thursday (21st April 2016), Stevenson Gallery opens its doors to a six-week-long group exhibition, curated by Lerato Bereng. This exhibition will see artists' interpretation and perception of the question: "Sex?"
The exhibition is open from Thursday at 6PM, and curator Lerato Bereng will guide you through a walkabout of the exhibition on Friday, 22 April at 1:15PM!
We caught up with one of the artists taking part in the SEX exhibition, Laura Windvogel (also known as Lady Skollie):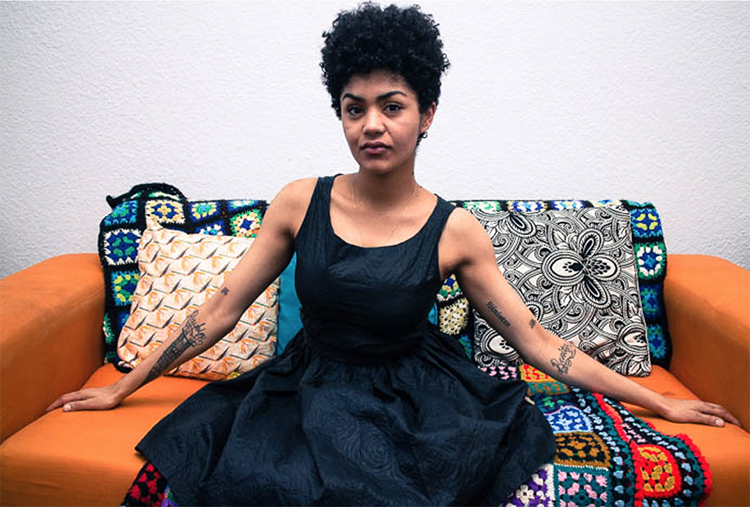 Image from We-are-awesome

Tell us a little bit about Laura - who are you, where are you from, why art, how did you get to now?
My name is Laura Windvogel and I'm a coloured from Cape Town. I chose art because I've never had the need to do anything else. I got to where I am now because I chose this life a long time ago and I'm weary of getting distracted from my chosen path.
Creatively you go by Lady Skollie - what is the meaning behind this name?
I've always had a bit of a tussle inside with my masculine and feminine energies. Lady Skollie was a character I created where the two facets collide and co-exist in a slight balance.
What are some of the struggles you face and hurdles you've overcome to get your art noticed and out there?
The hurdles have mostly been old and white. But along the way, I worked in gallery administration and retail, and those experiences helped me understand how to monetise art and represent myself. Use social media – it's the cheapest and easiest way to get your work to the masses!
What is your involvement in the SEX Exhibition at Stevenson?
Stevenson has always been very supportive of my career and this is now my third collaboration with them. This is Lerato Bereng's curatorial debut, and why not start with something sex-themed because sex sells. I'm very excited to be exhibited alongside idols I studied in high school, like Steven Cohen.
What do you want the viewers to see/think/feel when they engage with your work?
My point is to make you remember sweaty, hurried, clammy interactions; remind you of how hard relationship dynamics are, how confusing and complex sexuality is. All this with a taste of activism, plus body and sex positivity.
Who needs to come and see SEX, and why?
This is going to be a carnal extravaganza but also cover lots of angles and dynamics pertaining to sex, sexuality and gender So, I feel that everyone should come. Plus I'm DJing at the after party at 12am!
Check out Lady Skollie's Kiss and Tell sex podcast here, and follow @LadySkollie on Instagram and Twitter!