P = Participatory
S = Street
F = Furniture
D = Design
About the Project1
Wits University has been actively involved in reimagining its edge with Braamfontein and implementing several place making projects, thus setting the tone for this next step to unfold.
This initiative will be applying collaborative practices to learn by doing to ensure safer, accessible, well-connected, and innovative street environments.
The project invites the participation and input of the broader
Braamfontein community to fulfill its objectives and together build a better, more resilient and fun to be Braamfontein.
Objectives
The objective of the project is to benchmark a collaborative design process, engaging with local stories and content to inform decisions and prioritise interventions. The work will be embedded in environmental equity, justice and placemaking principles and practices, focusing on the following aspects:
Participatory design
Evidence-based outcomes
Learning and applying best practice collaborative design techniques
Creativity partnerships
Equity
Wits Edge PSFD Themes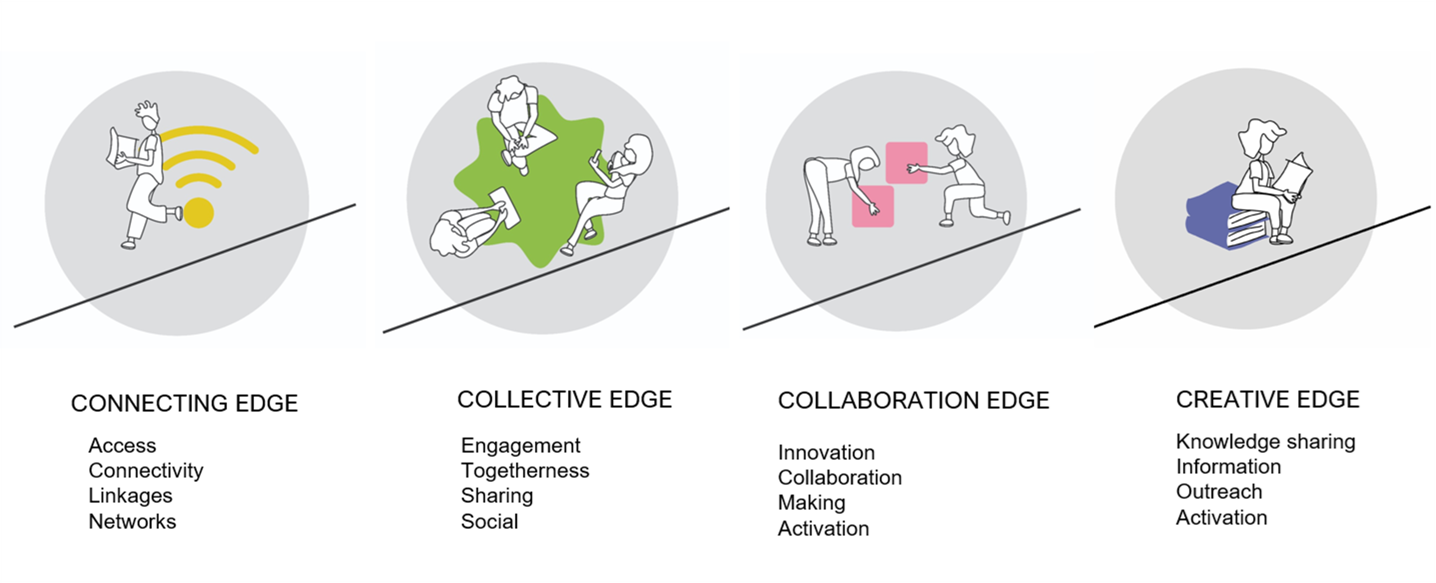 Programme
This project will run in Braamfontein for four months starting on 7 March 2022. The activations and engagement will make use of appropriate tools and techniques for effective engagement and co-design led process, that will be shared and recorded on an existing open digital platform for the benefit of the wider community of users, thinkers and doers.
Communication
Engagement will be done digitally through consecutive calls to stakeholders for input, street activations to reach the wider community and posting on #LoveBraam social media platforms.
We hope to get your support, learn from your experiences, share our ideas and together make a difference in building safer, effective and inclusive community development practices relevant to South African cities and Braam.