We got a trends tour of Puma Select with their knowledge man, Khaya. Check out his must-have items in store right now!
The Expert: Khaya Hadebe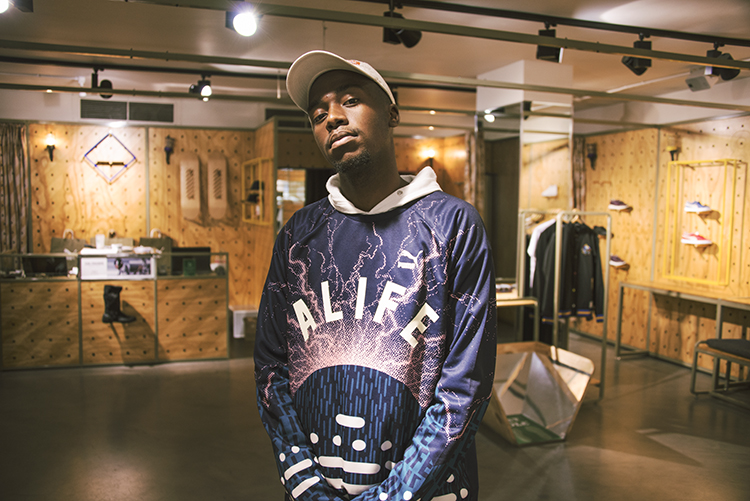 What do you do at Puma Select?
I'm the sales supervisor and the knowledge man: I interact with the customers, educate them about the Puma brand, and help them connect with our brand. I'm the link between the brand and the consumer.
How would you describe the Puma Select brand?
Puma Select is what everyone has been crying out for in the marketplace, especially in South Africa. People want to be unique; they want to feel exclusive like part of an exclusive club. Puma Select embodies that kind of lifestyle and culture.
Why do you choose to work at Puma Select?
Working here is a natural progression for me. I've always loved the brand – I think I was just six years old when I started loving Puma. So being able to work with a brand I love so much doesn't even feel like work to me – it's interesting and always enjoyable!
What makes a great pair of sneakers?
Before, people would rate sneakers based on how they look, but for me a dope sneaker starts with the comfort. Puma uses the Trinomic technology, which makes our sneakers very comfortable. Then it comes down to the colourway – I love retro colours, something reminiscent of the 90s hip-hop scene.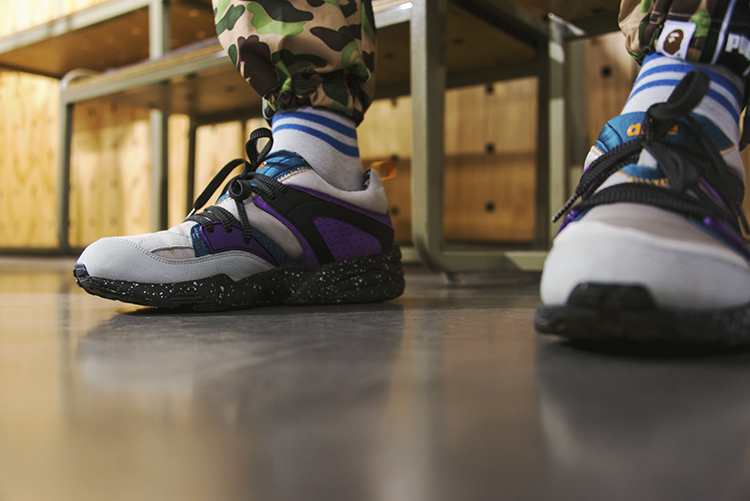 What do you love about working in Braam?
It's a good space if you're trying to do something productive with your life. The networking opportunities in this area are crazy: You meet a lot of people with different skills that can help you optimise your own projects. Braam gives you the motivation to do something that you can call your own. It's great to see young people here doing amazing things with their intellectual property!

Tell us about your top choices in store at the moment:
1. Blaze of Glory X ALife (R2000)
ALife is my favourite collaborator. I first saw these online and I was totally obsessed! It's one of my favourite silhouettes because of how iconic it's become. I love the speckles on the outsole, the reflective laces and the retro colours.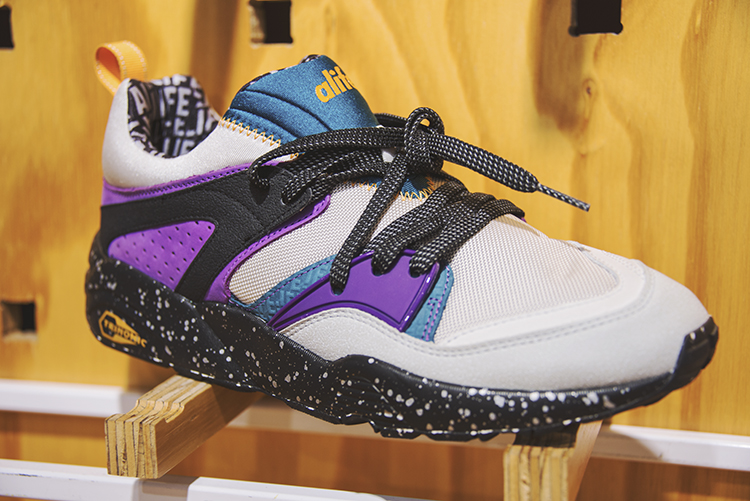 2. Blaze of Glory X Monkey Time (R2300)
Monkey Time is a Japanese brand – I love all things Japan and I'm really drawn to their culture and their take on this sneaker!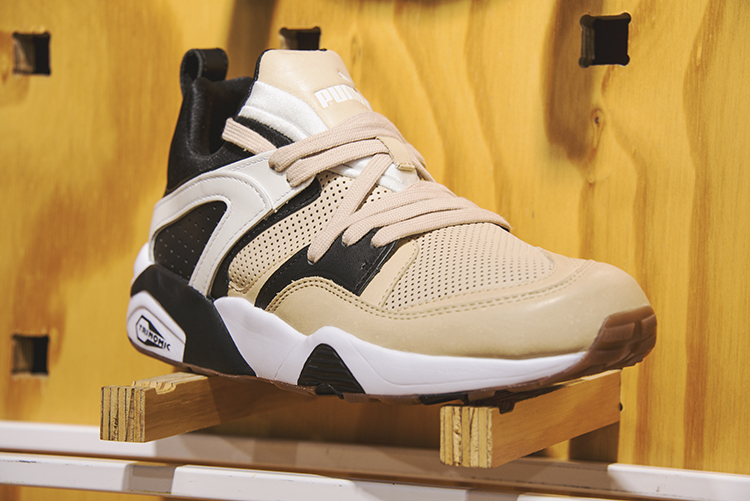 3. Blaze of Glory X Stampd (R2300)
This is a totally different interpretation of the Blaze of Glory – it's really minimalistic, has super luxury uppers and it fits different to the standard style.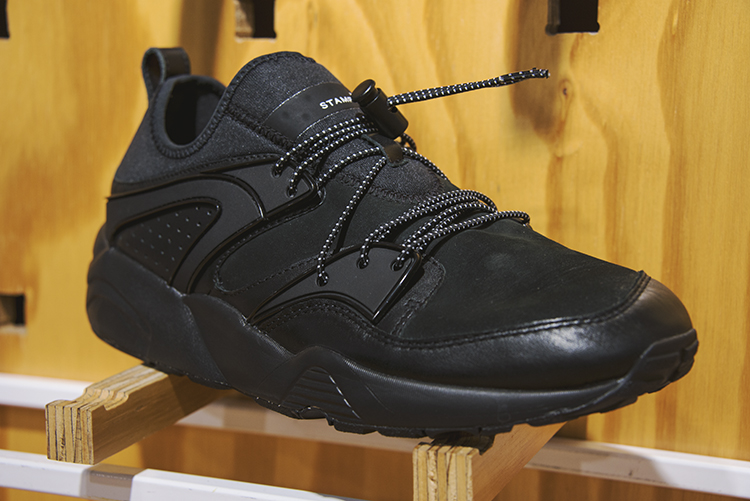 4. Blaze of Glory X BAPE (R3000)
One of my all-time favourites! It's the Holy Grail in sneakers because BAPE is such a huge entity within the streetwear space. Everything just makes sense on this shoe. I have a pair and I don't even wear them – I want to encase them in a glass box, that's how special they are!